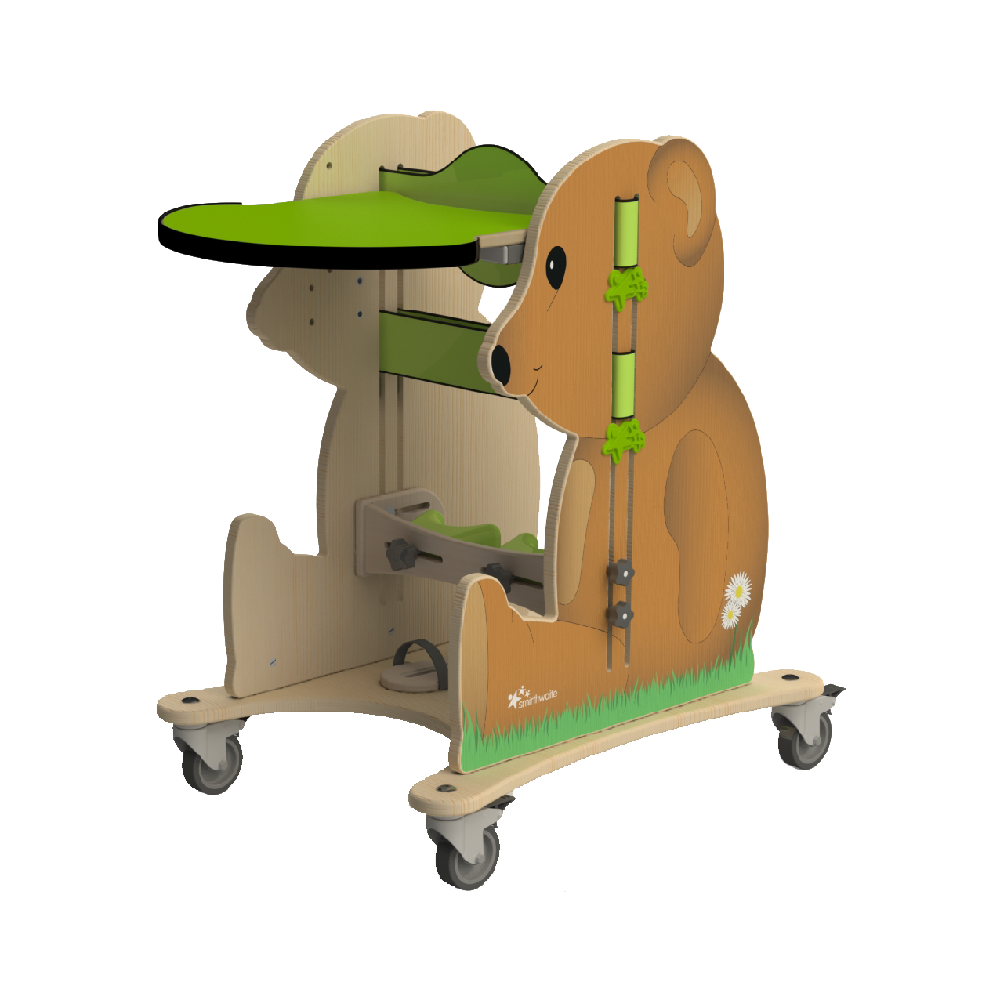 We are pleased to introduce Buddy, our new size 1 entry level vertical stander for the youngest children. This is an affordable and accessible option offering low to moderate levels of support whilst weight bearing.
As well as the bright, friendly and warm character of Buddy it also benefits from;
a slimline design that is easy to use and manoeuvre;
adjustable chest, pelvic bands and knee supports;
easy sandal adjustment;
easy height adjustment;
removable tray.
Buddy size 1 & 2 can be purchased directly online.